Ring A-Ding-Ding the Ice Cream Is In!
Your Local Homemade Ice Cream Shop
At Cool Creations Homemade Ice Cream, the majority of our ice cream is made entirely from scratch! Whether you're craving a delicious ice cream cone, a decadent waffle taco, or refreshing gelato, trust us to curb that craving. For nearly three decades, we have been Lockport, Illinois', go-to shop for all ice cream treats.
Stop by our ice cream shop for a frozen treat today!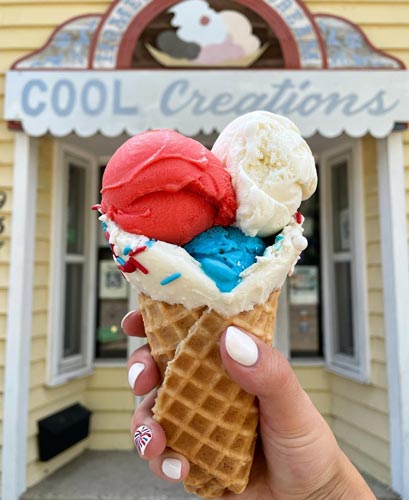 Satisfy Your Sweet Tooth!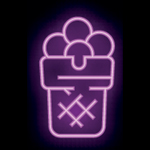 A Lockport Community Staple
Whether you're a regular or a first-timer, Cool Creations welcomes you to our ice cream shop. Our friendly staff looks forward to serving you with a sweet, delicious, and homemade refreshing treat of your choice. With a 1950's motif and friendly staff, we provide the Lockport community with a place for the entire family to come to make memories. Stop by soon to try something truly delicious!
Learn about our history in Lockport!
"Great ice cream and GREAT service. The staff has catered an odd request for us a couple of times. Cool Creations is a special place."
"Awesome spot to grab a scoop! There is a wide variety of flavors and they are generous with the amount of ice cream they give you! "
"Nice little ice cream shop with a good selection of flavors."
"We LOVE this place!!! It is so cute and quaint with so many creative options!!! Every employee is always so kind to my kiddos – you almost feel like you step back in time (In the best way)."
"Cool Creations has great ice cream, great prices, very kid friendly!"
"My family and I have been enjoying Cool Creations ice cream for over 20 years. The store gives the feel of an old-fashioned ice cream store with friendly service. The ice cream cakes are fantastic. My son requests one every year for his birthday."
Have questions about our flavors of the day? Want to place an ice cream cake order for an upcoming birthday? Contact us at 815-838-4700 today!
Cool Creations Homemade Ice Cream
937 S Hamilton St.
Lockport, IL, 60441
Spring Hours:
Monday - Friday: 2:00 PM - 8:00 PM
Saturday - Sunday: 1:00 PM - 9:00 PM
Summer Hours:
*Starting Memorial Day Weekend
Open Daily from 12:00 PM - 9:00 PM
Fall Hours:
*Starting August 23rd
Monday - Thursday: 2:00 PM - 8:00 PM
Friday - Sunday: 1:00 PM - 9:00 PM